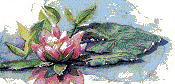 "everyday solutions for everyday needs"
KUMU GUPTA
*S
ang national anthem at Giants!
WELCOME

KUMU Consulting was established in 1995 in Silicon Valley, world headquarters to hi-tech and provides services worldwide, for 21st Century in Sales & Marketing, Business Development, Project Management and Technical in Semiconductors, IT, ECommerce, Defense and Financial sectors.
Kumu Gupta is a 10 year veteran of Silicon Valley and has successfully completed projects for renown'ed clients in USA, India and Middle East.
Kumu Gupta is a market analyst for Standard and Poors (S&P) and also on the Council of Advisors for Gerson Lehrman Group, a premier New York based independent research firm serving the world's most prestigious investment managers with customized tools and services to accurately analyze products, markets and industries.